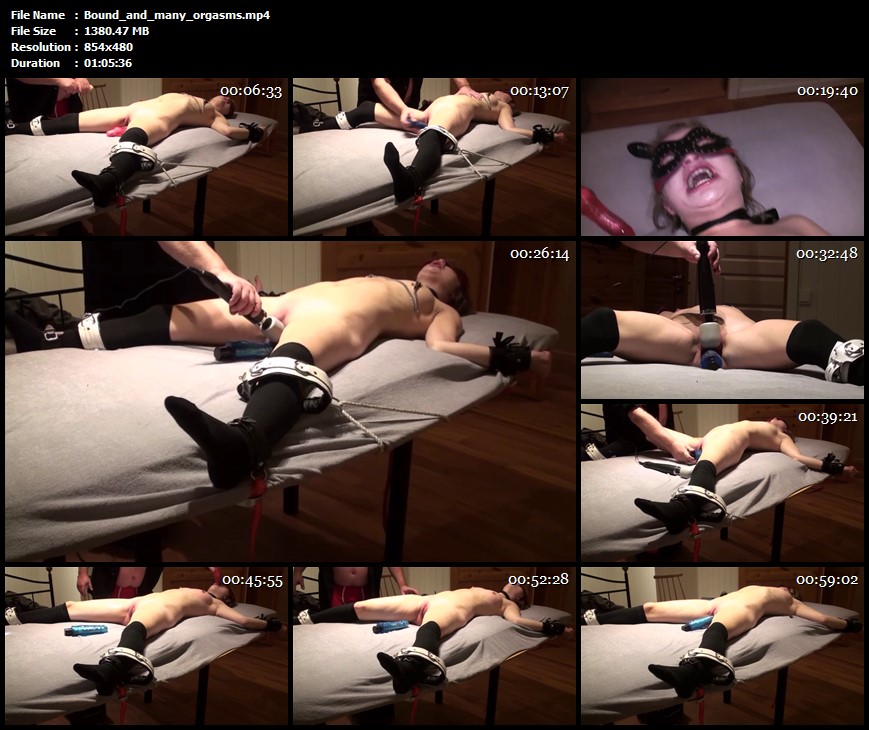 The scene starts with a blonde young girl with nothing but a mask, nipple clamps and stockings tied on a bed. A much older fat guy is fucking her with different dildos.
She gets excited very quickly and starts having fast and intense orgasms. He occasionally stops to deepthroat her with a dildo and then resumes pleasuring her.
He then brings out a hitachi which makes her come even harder and start shaking. Then he uses his fingers, then hitachi, then dildo and repeat for the rest of the hour.
By the end of the scene she is half contious and completely exhaused. When everything is finished, he asks her something and she tries to reply but instead bursts into tears.
Clip name: Bound_and_many_orgasms.mp4
Clip size: 1380 MB
Link (K2S/Fboom) :
Bound_and_many_orgasms.mp4