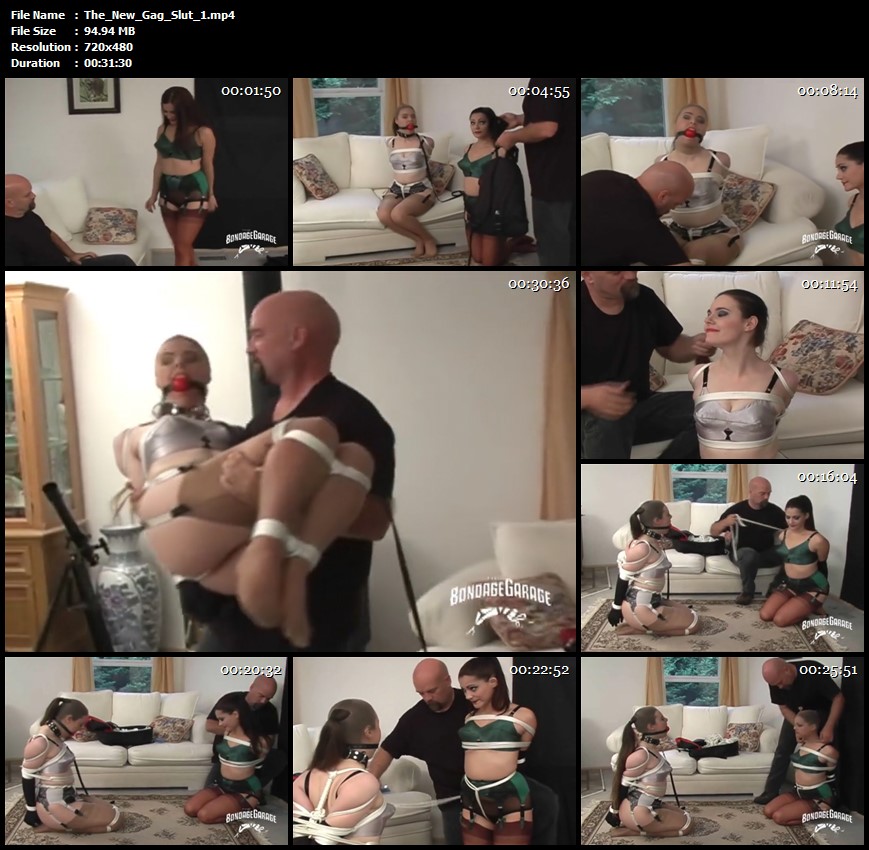 Vivian Ireene Pierce is going to spend the weekend with a new master to find herself and please him with HEAVY mouth packing and tight, long term bondage.
Giovanna is his present slave, and the two of them hit it off as obedient little gag sluts, doing everything they can to please their Master.
Clip name: The_New_Gag_Slut_1.mp4
Clip size: 718 MB
Duration: 00:49:04
Link (K2S/Fboom):
The_New_Gag_Slut_1.mp4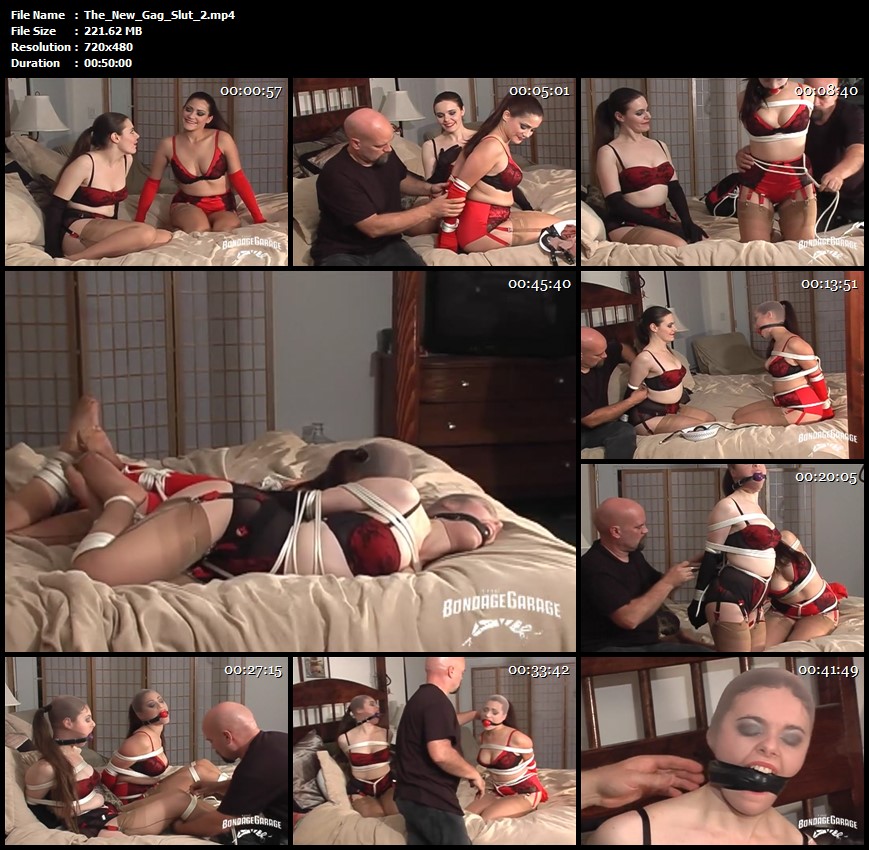 Vivian and Giovanna are in Master's bedroom, and talking about trying to get master to allow Vivian to stay longer. Maybe a LOT longer. They are massively gagged, and tightly bound to await his return.
But these girls are too full of mischief to just lay still. He must scold them and re-gag and re-tie them even tighter before bringing them to his room for the evening. Definitely the best episode of the series.
Clip name: The_New_Gag_Slut_2.mp4
Clip size: 222 MB
Duration: 00:50:00
Link (K2S/Fboom):
The_New_Gag_Slut_2.mp4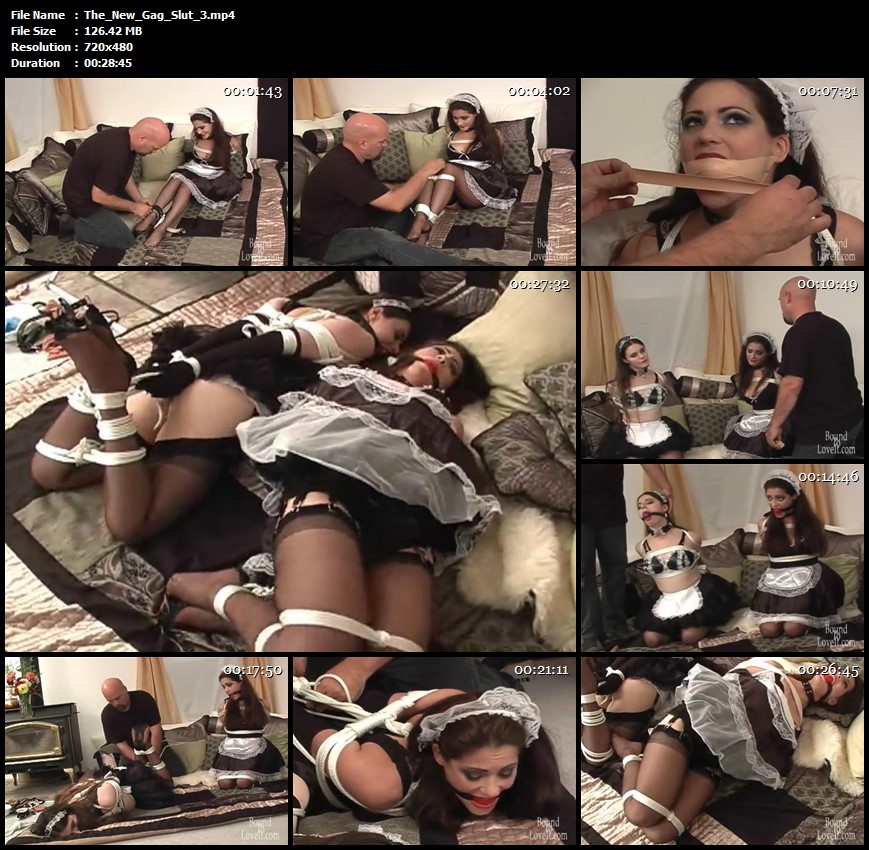 She is settling in nicely with Master Lee and Giovanna. He is having his friends over for the game, and the girls want to be included in the fun. But while bound and gagged.
Clip name: The_New_Gag_Slut_3.mp4
Clip size: 126 MB
Duration: 00:28:45
Link (K2S/Fboom):
The_New_Gag_Slut_3.mp4