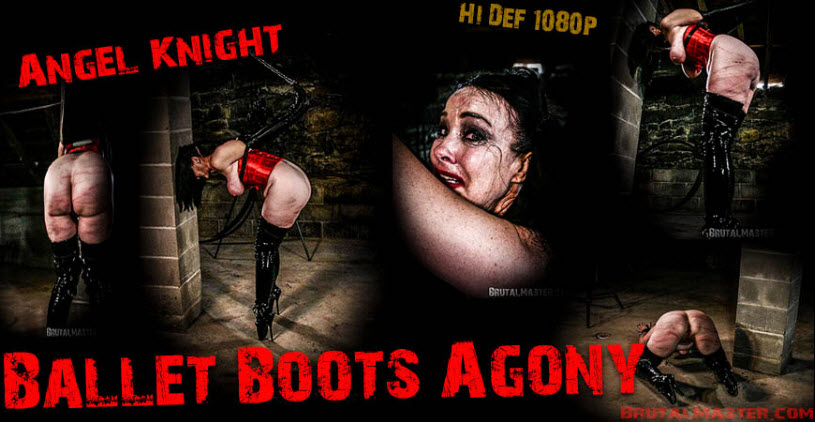 Here is what Angel Knight wrote about her first time in HELL!
"Balancing in ballet boots with a red corset and arms bound as I was bullwhipped. I was degraded and humiliated while being instructed not to change positions otherwise more tit torture.
First time with a bullwhip and I was not expecting the pain that would accompany it and changed positions. He made good on his word. My endorphins were high so I don't even know what he put on them but I made sure not to change positions again. Afterwards I was made to crawl and lick his boots clean and the floor never felt so good.
The tit torture, the cane, the bullwhip and water torture in the cage and blind to a pillar. This was only a few hours in HELL!
I was made to crawl on the cold and dirty floor. I was told to stay like the bitch I was. Face down ass up don't move. I didn't dare move.
I worshipped his boots with my drool and tongue. I kissed those boots and enjoyed every minute of it. I suffered but found pleasure having my mouth on his boots.
I collapsed on the cold floor after a intense caning and tit torture where I eventually dozed off for a bit. Until I was woken up by the sound of his voice telling me to crawl to the cage that was waiting for me."
Watch for more of this bitch and her descriptions of herself suffering in HELL!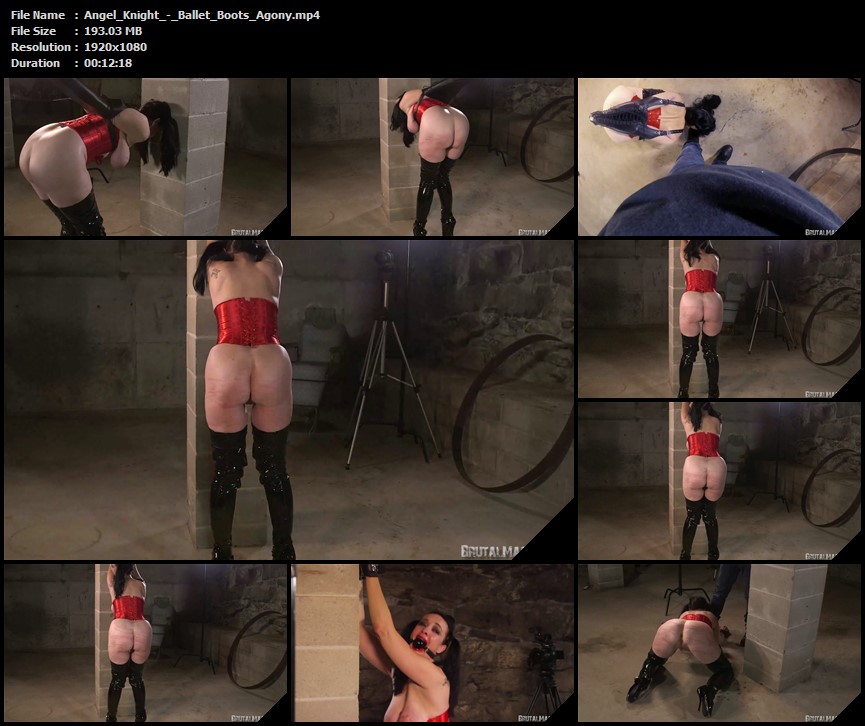 Clip name: Angel_Knight_-_Ballet_Boots_Agony.mp4
Clip size: 193.034 MB
Format: mp4
Resolution: 1920×1080
Duration: 00:12:18
Link (K2S/Fboom):
Angel_Knight_-_Ballet_Boots_Agony.mp4