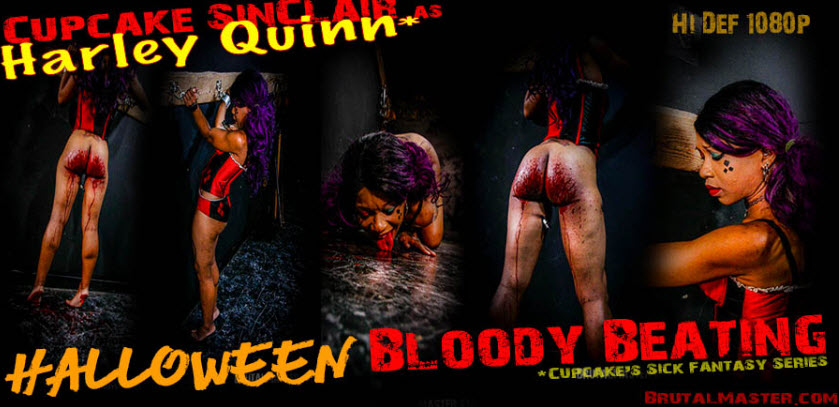 Cupcake SinClair – Halloween Bloody Beating
Harley Quinn is a very sick girl, but so is Cupcake SinClair so it is no wonder that among her sickest fantasies, Cupcake wants to be Harley Quinn. It's Halloween in HELL! so what better time and place for a little whore to indulge in her fantasies? (In fact, Cupcake's fantasies are so demented, we have created an entire series of them!)
Of course, here in HELL!, fantasy and reality tend to merge in the most painful and humiliating way. So for this little fantasy, Harley Quinn's brutally spiked baseball bat is a very real thing, and its target is Cupcake's perfect slut ass. The bitch is beaten until the blood is funning down her legs and pooling on the floor, then she is beaten some more. All the while, she is channeling Harley Quinn, even as her suffering and punishment increases.
In the end, sick bitch that she is, Cupcake/Harley gets down on her hands and knees and starts licking up her own blood — no, seriously, you have to see this bitch turn into the lowest piece of shit EVER in HELL! No Joke(r) — Hey, it's Halloween in HELL!
Cupcake SinClair is just a piece of meat and she exists for your amuesment. Her agony, no matter how great, is simply there to please you so enjoy this cunt's suffering.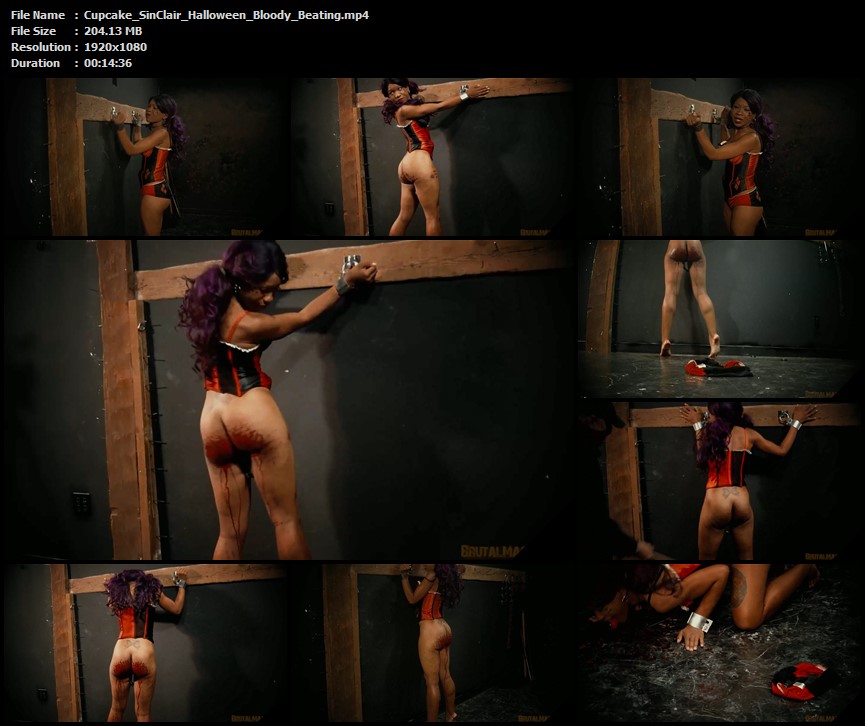 Clip name: Cupcake_SinClair_Halloween_Bloody_Beating.mp4
Clip size: 204.13 MB
Format: mp4
Resolution: 1920×1080
Duration: 00:14:36
Link (K2S/Fboom):
Cupcake_SinClair_Halloween_Bloody_Beating.mp4