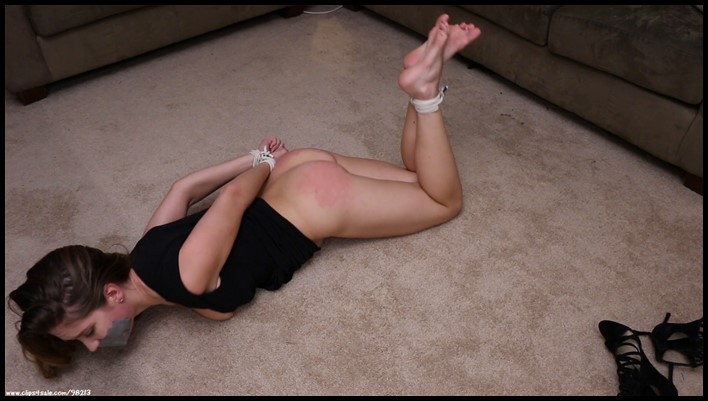 Blind Date Gone Bad!
13:55 video
I just got back from a really dreadful blind date. He was really very boring and it just seemed like he was staring at my tits the whole time. I can tell when he drops me off that he really wants me to invite him inside, but thats the last thing I want, especially since I have to be up for work rather early tomorrow. I tell him that I had a good time and and that I will call him so we can do it again sometime, although I really don't intend to.
Once in my apartment I plop down on the couch, my feet are me from wearing these high heels all night, all for nothing after such a bad date. Thats when he bursts in my front door, without knocking! I ask what he is doing, telling him to leave immediately, I told him to call it night! Instead he comes at me at throws a bunch of rope at me, pushing me down on the couch and hand gagging me to keep me from screaming. He throws me on the ground and starts roughing me up, groping me, spanking me and stripping me out of my bra before taking off my panties and shoving them into my mouth and covering it with duct tape! My eyes are wide as I am so frightened that he would do this to me! I try kicking him off but he keeps overpowering me!
He starts tights binding my ankles with ropes as I try to crawl to the door with my still free hands, but he really has a hold on me good. He takes off my high heels and starts slapping my bare feet! I should have just invited him up and not been such a bitch and I would have avoided this mess. He's obviously angry that the date didn't go as he had planned. Now he starts tying my wrists together and I feel very helpless. He tells me not to move or else, but I can't help but try to escape, if I could just get the front door open someone would see me. He comes back quickly and catches me trying to get away again so he decides he has to hog tie me to keep me in place! After he hog ties me he leaves me to struggle while he searches my house, and comes back to add even more duct tape to my gag before he leaves me alone, tied up, humiliated and sure I won't ever be going on a blind date again!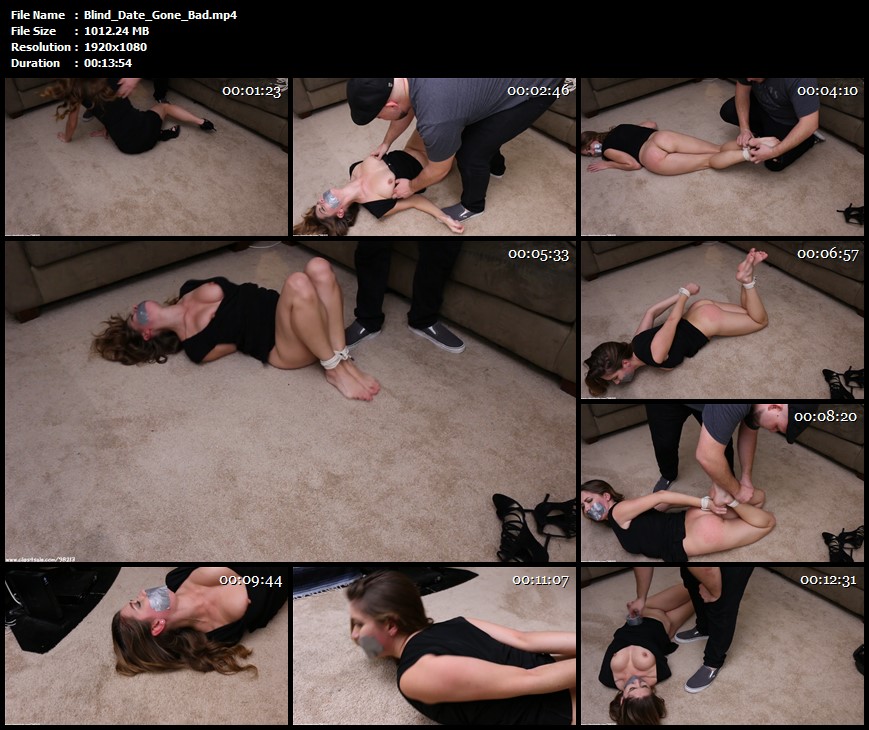 Clip name: Blind_Date_Gone_Bad.mp4
Clip size: 1012.24 MB
Format: mp4
Resolution: 1920×1080
Duration: 00:13:54
Link (TezFiles):
Blind_Date_Gone_Bad.mp4