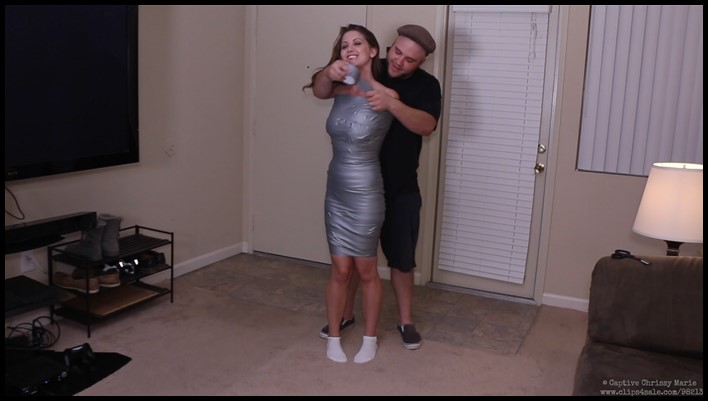 Hellishly Hogtied Mummification
23:13 video
Includes 12 minutes of struggling and sock gagging action followed by over 10 minutes of behind the scenes of an amusing full nude mummification! –
He's been watching Chrissy for a while now. She has been teasing and taunting him with her beautiful curves, wearing her tight skimpy outfits out and about the neighborhood, knowing very well he is watching her. Chrissy gets off on the attention and think he is harmless, but what she doesnt know is her obsessed neighbor is far from it! He has been waiting for just the right time to come and get his revenge for her blatant seductive behavior. When he found the perfect opportunity, he takes full advantage of her, capturing her and securing her tightly by wrapping layers of tape around her to mummify her tight body into a hogtie. He just loves watching her tight body squirm and pull against the restraining tape. Chrissy is really stuck, she tells hims its too tight and she can barely breathe, begging him to let her go. He quickly gets tired of all the noise, hes just here for the view, none of that nonsense! Speaking of view, lets get a look at those wrinkly bare soles while were at it! He rips off Chrissys white ankle socks and forces them into her mouth, packing it tightly and sealing it in with a tight wrap around tape gag! Chrissy is horrified at her predicament, mmmpph-ing in protest as he sucks on her helpless little toes, the fear evident in her eyes. The man watches her struggle until she can barely wiggle around any longer, daydreaming about where he is going hide her and what he could do to this helpless hot babe next!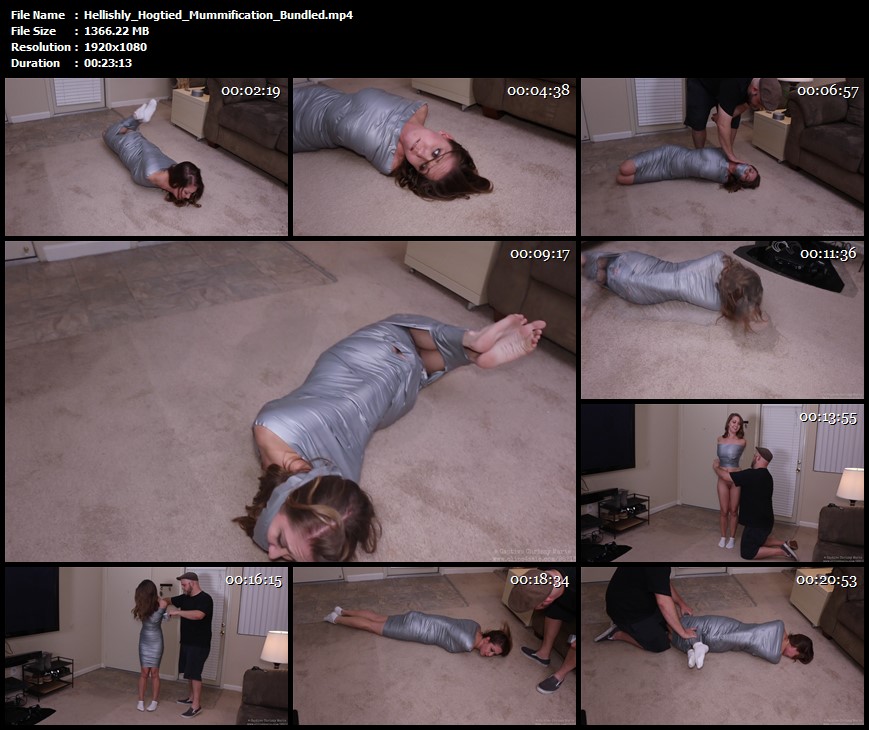 Clip name: Hellishly_Hogtied_Mummification_Bundled.mp4
Clip size: 1366.22 MB
Format: mp4
Resolution: 1920×1080
Duration: 00:23:13
Link (TezFiles):
Hellishly_Hogtied_Mummification_Bundled.mp4