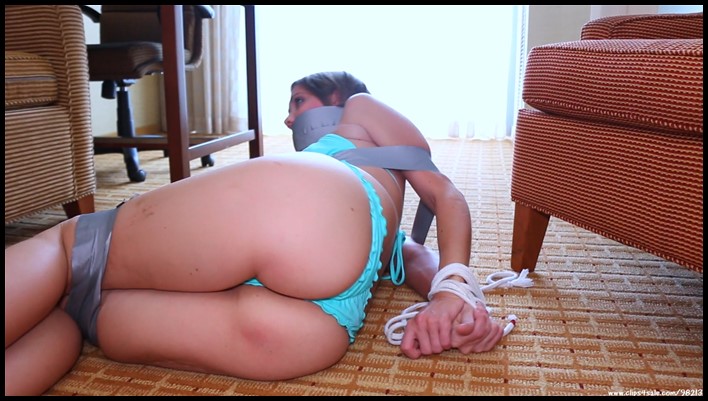 Mouth Bursting Bikini Escape
20:00 video
In this clip I'm faced with a grueling escape challenge where I am both tied and taped very tightly and we have to check out soon so I'm given only ten minutes to escape or else he is going to leave me at the hotel!!! My mouth is torturously stuffed to the brim with cloth and taped several times around my head to seal it in. The mouth bursting gag is very distracting and my arms being so tightly pinned down makes it really difficult to get my fingers to worn on those wrist knots! I try my hardest but my muscles grow more and more fatigued which makes it even worse! As my time nears the end I'm certain I actually won't be able to escape this time, but I manage to get loose just in time, although by the time I can get all the tape off and the stuffing out it takes me almost twelve full minutes of intense struggling to escape!
Stay tuned after the escape for the fun behind the scenes footage of the tying, taping and brutal mouth packing & gagging!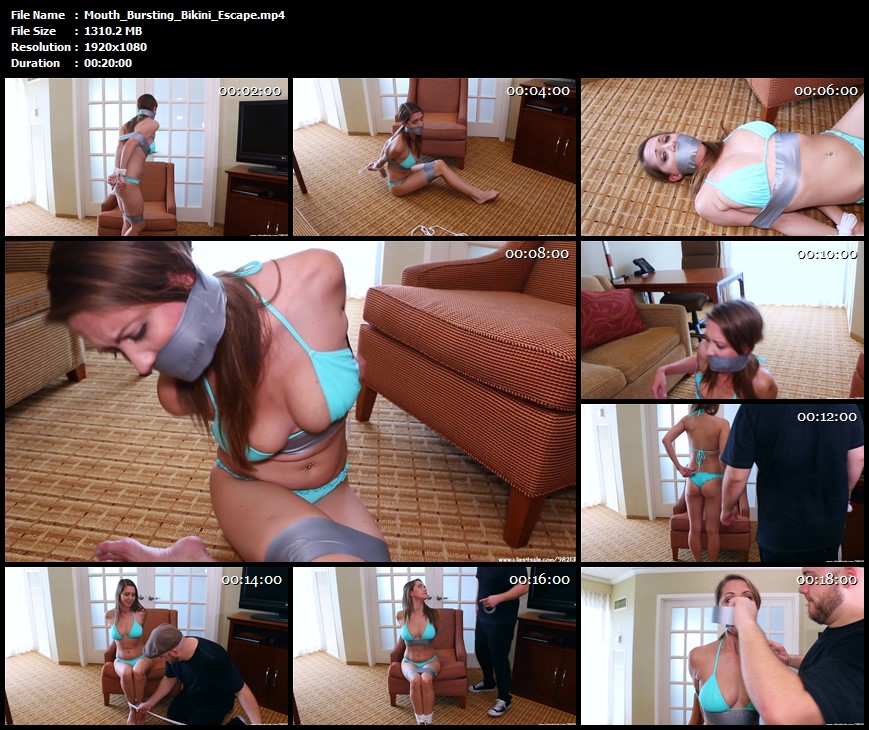 Clip name: Mouth_Bursting_Bikini_Escape.mp4
Clip size: 1310.2 MB
Format: mp4
Resolution: 1920×1080
Duration: 00:20:00
Link (TezFiles):
Mouth_Bursting_Bikini_Escape.mp4