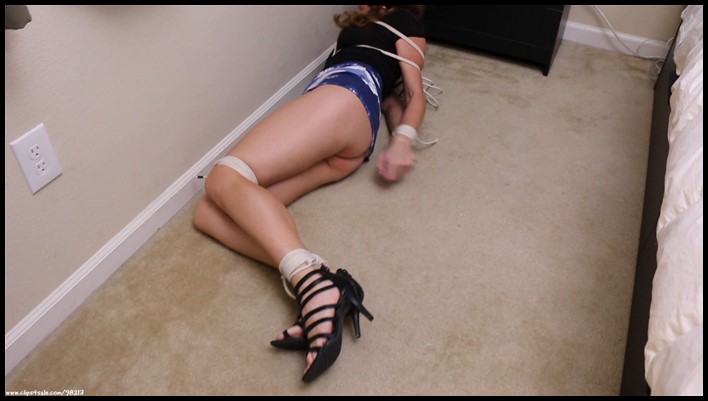 Not So Sneaky Sister
11:28 video
My sister called me today and was telling about how her boyfriend has been avoiding her lately. I've always known he was no good for her, but I want to give her proof this time around. I know her boyfriend works night shift, so I decide to go break into his apartment that night and snoop around. I use my trusty bobby pin to pick the lock and look for the computer. After hacking in, I immediately see a message from a strange woman who is not my sister. I knew he was a cheater! I plan to blow his cover on social media, but just as I'm about to post, he comes in and finds me! He hand gags me from behind and asks if my sister put me up to this! He says he is going to teach me a lesson!
He ties me up with rope and throws me on the floor. He says that he has to go find my sister so he can do the same to her, but before he leaves he shoves a huge ball gag into my mouth to keep me quiet until he returns. I'm left alone helplessly struggling. The ropes are too tight to break free. I wiggle around on the floor, which causes my short skirt to ride up exposing my thong panties. I struggle and moan through the video, hoping someone will rescue me so I can warn my sister before he finds her!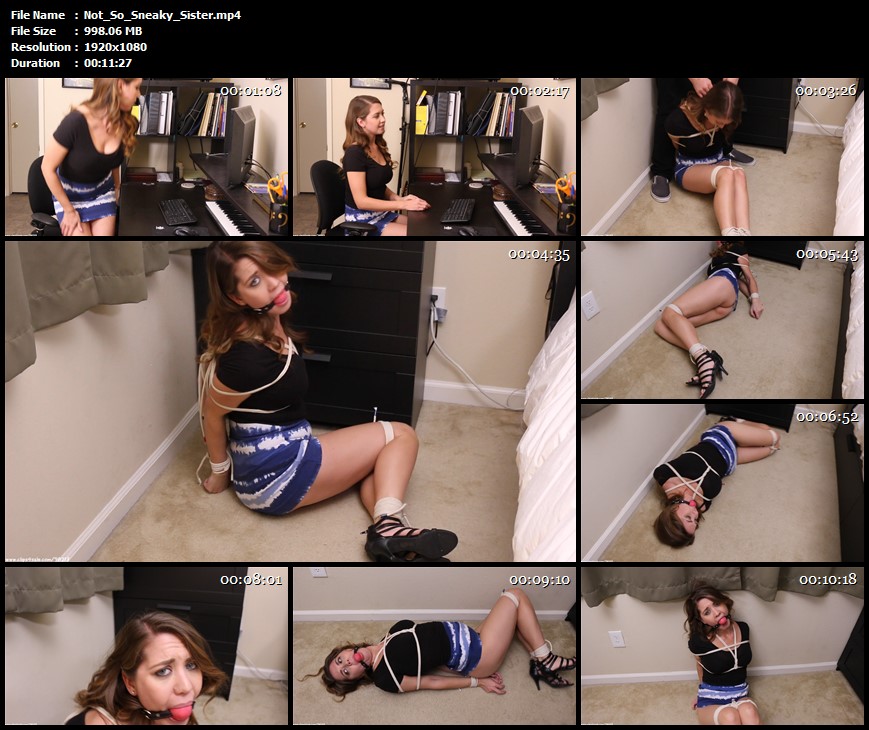 Clip name: Not_So_Sneaky_Sister.mp4
Clip size: 998.063 MB
Format: mp4
Resolution: 1920×1080
Duration: 00:11:27
Link (TezFiles):
Not_So_Sneaky_Sister.mp4