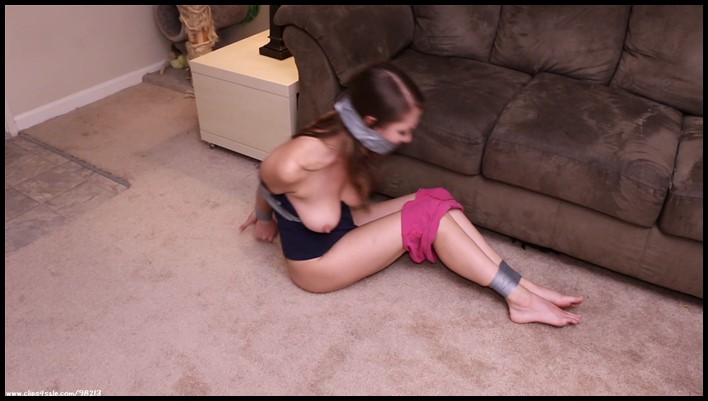 One Pissed Off Pizza Guy
13:13 video
I ordered a pizza but when I went to look for my cash I couldn't find it anywhere! The delivery guy is here already and I'm so embarrassed, I invite him in and ask if he can wait a minute while I keep looking. I give up and ask him if I can just pay him later, but he get's really angry, because this isn't just the first time this has happened and he is fed up and feels taken advantage of! He sees some tape on my kitchen counter and knows just how I will pay him back! I try to tell him I am sorry and he can just take the pizza and leave, but it's too late, he is really pissed off now. He grabs me and throws me onto the couch and starts taping up my ankles and wrists! I'm shocked and insist that he cut it out, but it's not long before he makes it clear that he is very serious! I beg him to stop touching me just let me go but he gets so sick my loud mouth that he rips off my white ankle socks and exposes my little bare feet before stuffing the socks into my mouth! He wraps the tape tightly around my mouth and head and mission accomplished! He can't understand a single muffled word of my gag talk. He pulls down my tank top and shorts, groping my big tits and leaving me naked and humiliated. He teases me with my pizza then says he is going to go eat it and will be back for me in a bit!
I can't believe he would do such a thing, there is no way he can get away with this, I have to find a way out! I struggle around and realize that tape much harder to escape from than I expected! He comes back and decides that I'm not bound up enough to have learned my lesson yet. He adds several more strips around my legs and then flips me on to my tummy and hogties me with duct tape! He has to get back to work and leaves me stuck here like this! I struggle as hard as I can but grow more and more helpless, I'm not sure I'll ever get free! If I do, I'm definitely never ordering pizza from that guy again!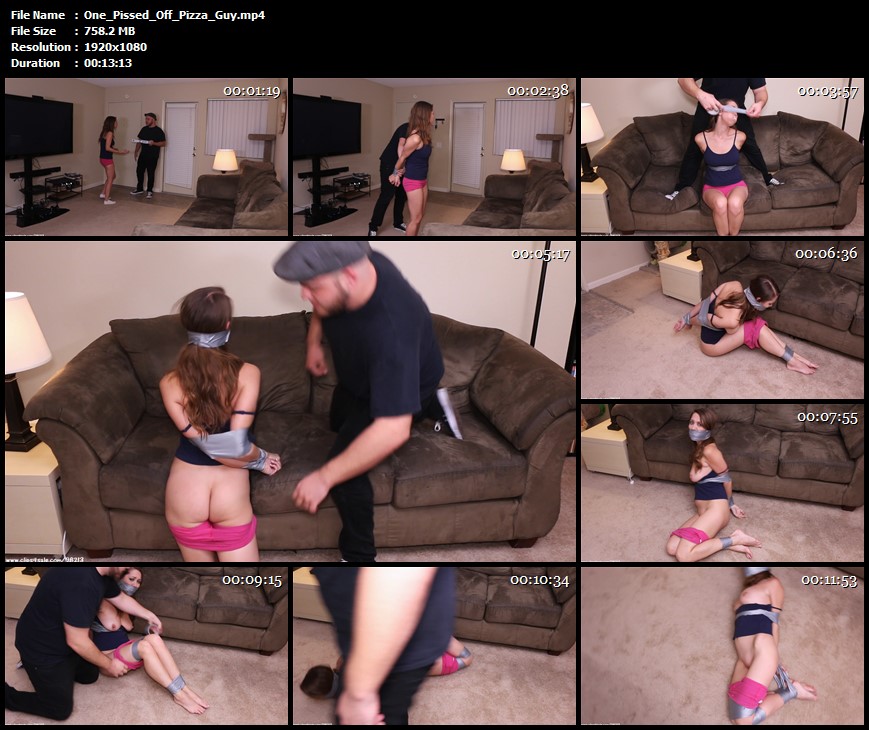 Clip name: One_Pissed_Off_Pizza_Guy.mp4
Clip size: 758.204 MB
Format: mp4
Resolution: 1920×1080
Duration: 00:13:13
Link (TezFiles):
One_Pissed_Off_Pizza_Guy.mp4