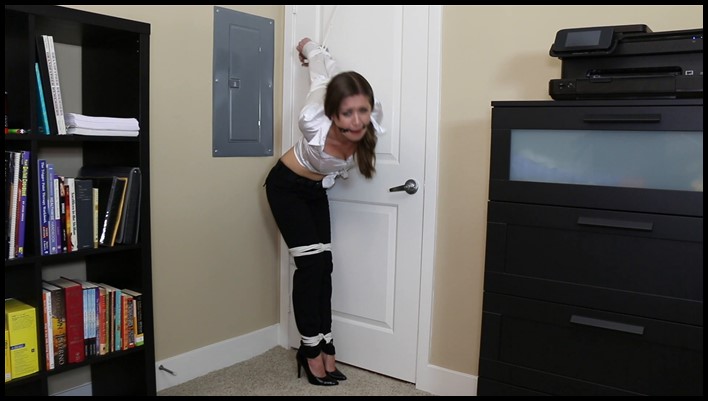 Strappado Punishment For Smoking
13:17 video
Includes 2.5 minutes of smoking footage –
Chrissy has been caught smoking by her boss who decides to make an example of her to show what happens when you break the no smoking rule. After badly trying to prove she wasn't the one outside smoking, Chrissy is tied up strappado style and is ballgagged while begging to be let go. Her boss then admiring Chrissy starts to grope her and strips her completely nude to make sure he really gets his point across. Before he goes, he takes some photos of Chrissy to enjoy… He means for the "company files"….and leaves Chrissy bound naked and struggling for everyone in the office to see! Chrissy is humiliated as she starts drooling all over her office floor, begging for her boss to come back and untie her from this sinister strappado punishment!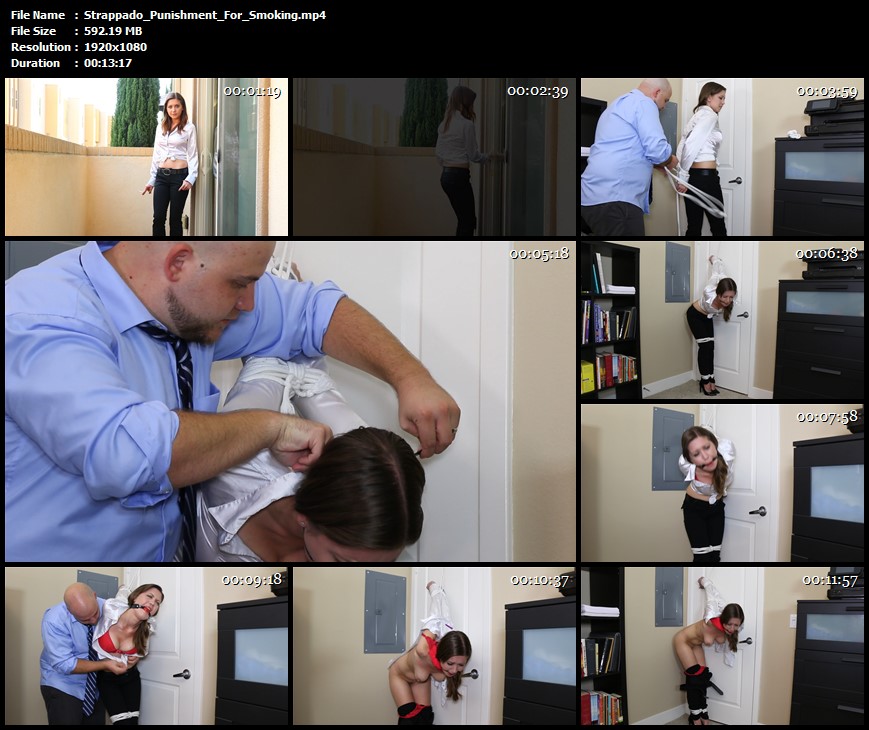 Clip name: Strappado_Punishment_For_Smoking.mp4
Clip size: 592.185 MB
Format: mp4
Resolution: 1920×1080
Duration: 00:13:17
Link (TezFiles):
Strappado_Punishment_For_Smoking.mp4