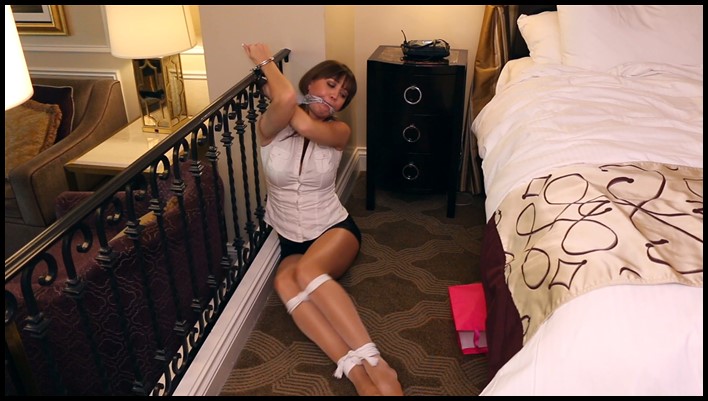 Stuck in Self Bondage
12:10 video
Chrissy just got back to her room after a horribly long and stressful work meeting. Everyone is getting together for dinner, but she has other plans, deciding to enjoy some time to herself instead. She pulls out a bag of toys she brought with her just for this occasion, a little self bondage is her favorite way to relax during stressful times. She gets to work loosening up her blouse and slipping off her stilettos to get more comfortable, rubbing her smooth nylon encased legs and feet. She pulls out some rope and gets to work tightly binding her ankles and knees so that she can hardly move her legs. She likes it nice and tight! She applies a tight cleave gag to make the experience feel even more real. Chrissy is really getting into it now, and gets an idea to handcuffs her hands to the railing! Once she does she is stuck there and really feels like a helpless damsel, just what she wanted! She writhes, moans and struggles in perilous pleasure.
After a while Chrissy's arms start to get tired so she wants to try a new position. That's when she truly realizes her predicament. Either she didn't pack the cuff keys with her, or they are deep in her suitcase, but she is stuck cuffed to the rail! Chrissy starts to panic, with no phone nearby and no chance of anyone finding her for hours. She struggles hard, pulling on the handcuffs and railing, but she soon finds out it's a hopeless effort, she is no where near strong enough to break free! She is horrified that she will have to be stuck like this all night and someone is going to find her in this humiliating situation in the morning!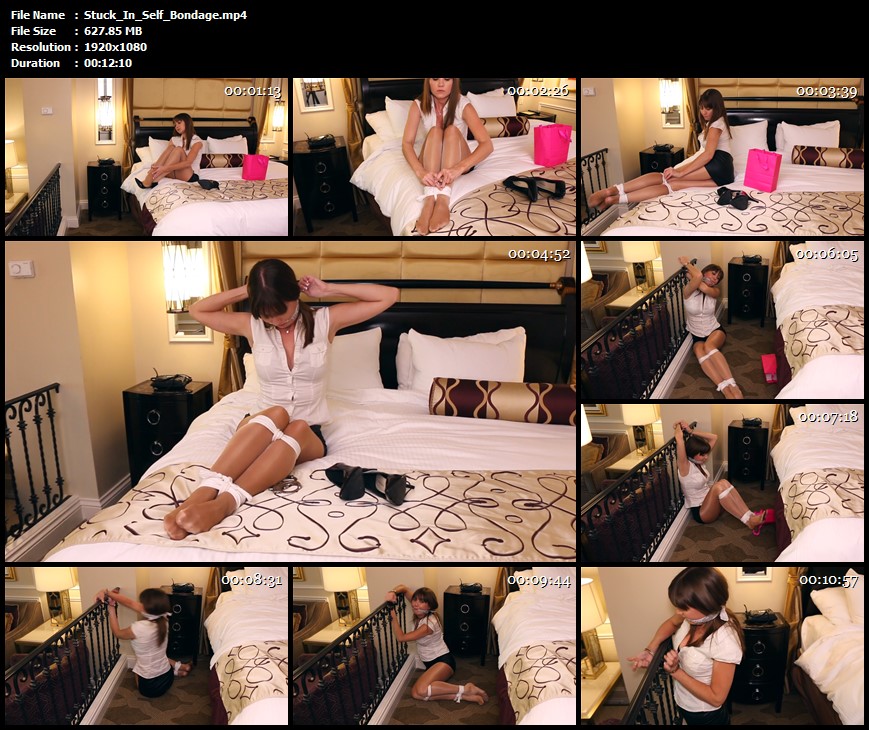 Clip name: Stuck_In_Self_Bondage.mp4
Clip size: 627.85 MB
Format: mp4
Resolution: 1920×1080
Duration: 00:12:10
Link (TezFiles):
Stuck_In_Self_Bondage.mp4