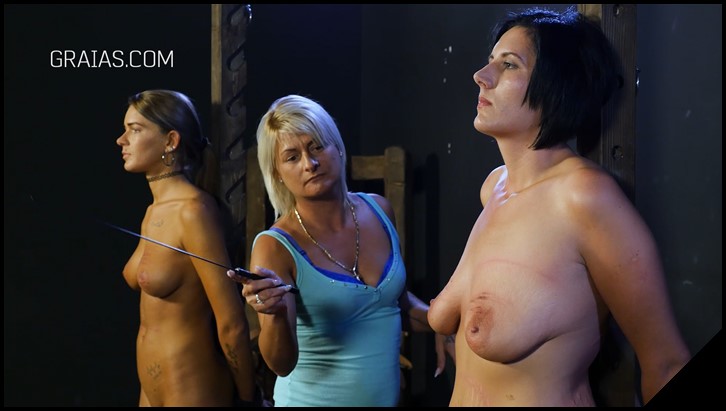 THE COMPETITION – ROXANA VS. FATIMA – PART 1
22 minutes 2018-10-09
A beautiful colorful world. A world of BDSM films showing simulated punishment. I like watching them myself, too. I have also made such films and I always will. The top of BDSM is to record real brutal torture though. I will show you such a video now. Two girls are competing for the money and my appreciation.
Description:
Video starts with Dr Lomp explaining whats gonna happen. He says that 2 girls compete for a 1000 dollars and only one of them will walk away with all the cash. A series of rounds will take place and whoever wins most rounds gets the prize or whoever wishes to quit the competition loses it. The girls get naked and have their hands restrained. Each of them gets whipped 5 times. The executioner ends up whipping the side of Roxy's boobs (the girl with black short hair), making her quit the round. Then they turn around to have their boobs injured by a cane. Dr Lomp ends up suspending the round because Roxy boobs are very hurt. First round result ends up being Fatima 1 x 0 Roxy.
Tags: whipping, pain bdsm, bondage bruises, cane tit, whipping tied, breast caning, discipline maledom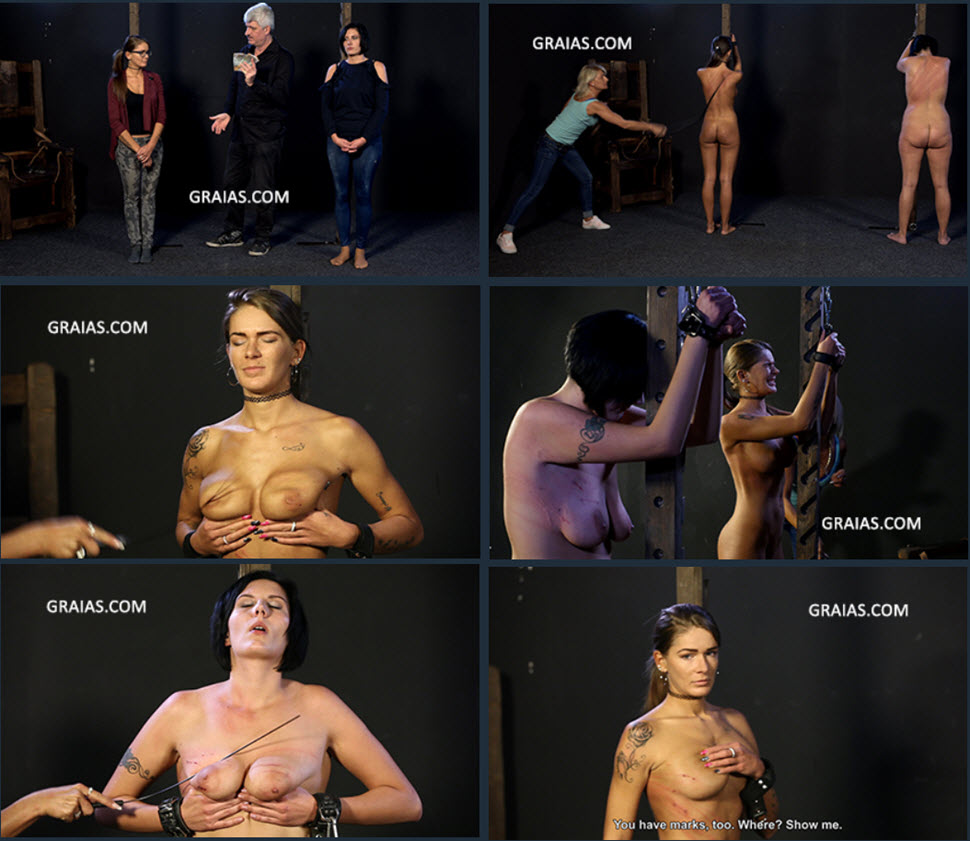 Clip name: THE_COMPETITION_ROXANA_VS_FATIMA_PART_1.mp4
Clip size: 1635.19 MB
Format: mp4
Resolution: 1920×1080
Duration: 00:22:08
Link (K2S/Fboom):
THE_COMPETITION_ROXANA_VS_FATIMA_PART_1.mp4