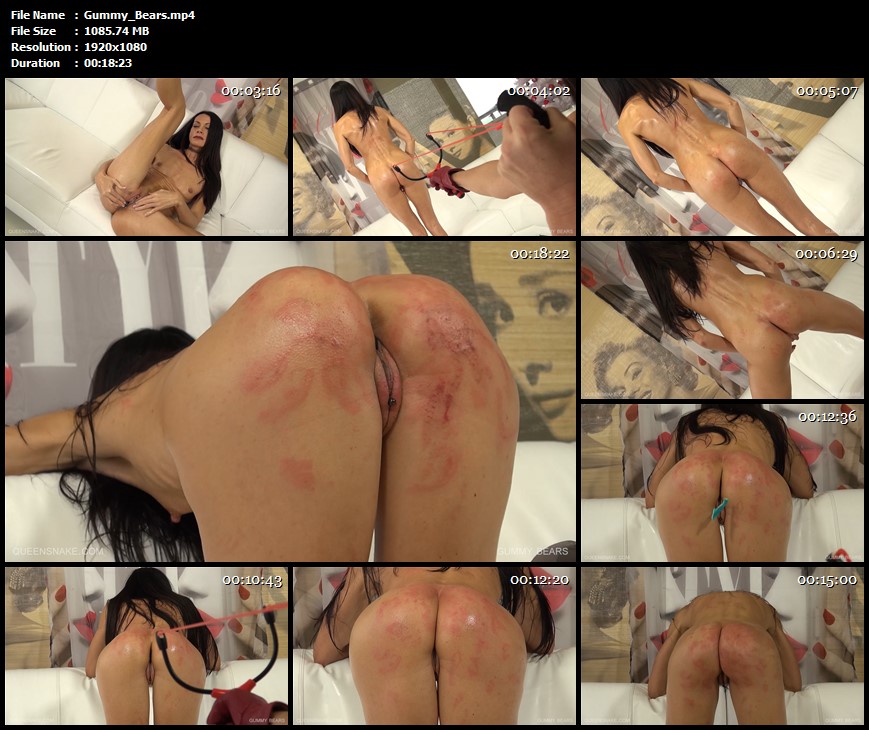 This is my new favorite shooting game. You only need a fish feeding slingshot, many gummy bears ammo, a willing slavegirl, a face protection and the game can be started. But before shooting my girls I wanted to try it on myself first. I chose Tanita as my marksman. I have to admit that the gummy bears hit hard, way harder than I expected.
Queensnake puts a strange little curved dildo to fill both her ass and cunt, then Naziria use a slingshot
to hit Queensnake ass with gummy bears.
Clip name: Gummy_Bears.mp4
Clip size: 1086 MB
Format: mp4
Resolution: 1920×1080
Duration: 00:18:23
Link (K2S/Fboom):
Gummy_Bears.mp4