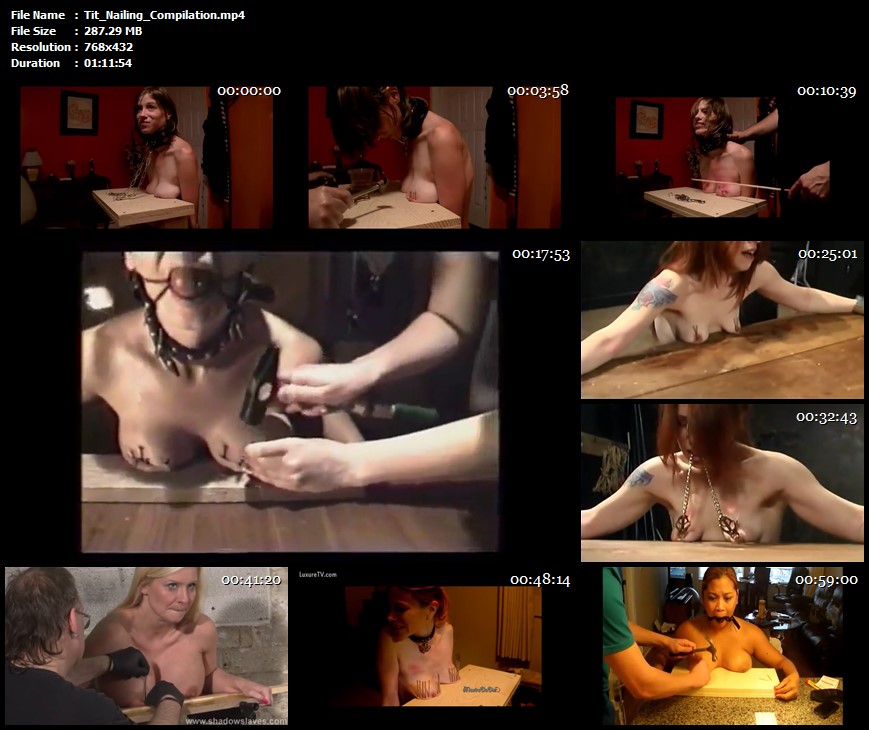 One couple appears a couple of times the first appearance she is getting four small nails hammered through her tits into a small table she also gett her tits caned while they are nailed to the table, the second appearance for this couple she is getting ten much larger nails in each breast she gets her back whipped while nailed to a small table.
The Melanie Moon part of the compilation is only brief which opens with her pussy being streched with weights before she takes one large nail through her right breast just behind the nipple.
The final video of the compilation is another amateur couple a ball gagged big breasted asian girl is getting her tits nailed to a plank of wood she gets one nail at either side of her nipple, the nails are then removed from the wooden plank she has a little play with them before pulling the nails out of her tits herself sound on this part of the compilation does seem a bit out of sync.
Clip name: Tit_Nailing_Compilation.mp4
Clip size: 287 MB
Format: mp4
Resolution: 768×432
Duration: 01:11:54
Link (K2S/Fboom):
Tit_Nailing_Compilation.mp4