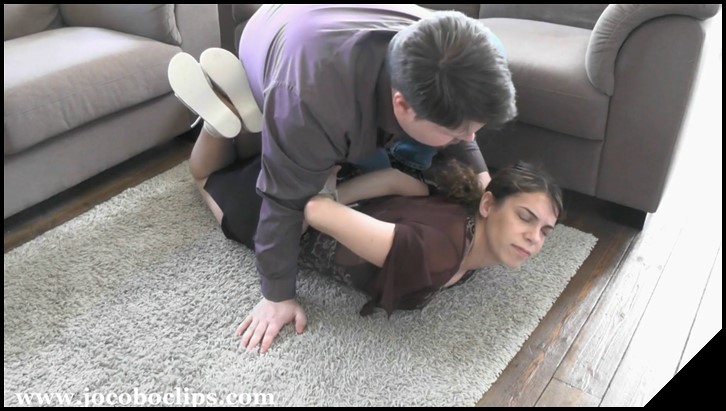 Manhandled By A Colleague Part 1
Juliette is at home after a hard working day in the office. Suddenly it knocks at the door. It's a colleague from the office. She begs him to come in and take a seat. They talk a little bit and after a while Juliette feels uncomfortable because the guy looks so horny. And really: He overpowers her and ties her wrists on her back and also her ankles while he pulls her on the floor. He takes out his dick. First he wants a handjob. After a while she has to do a footjob. Not easy with tied ankles and wrists.
Juliette lays on her back on the floor and gives the man a footjob while her ankles and wrists are tied with ropes. He stops it. Now he wants a blowjob. She kneels on the floor and bend over to his dick. She blows his dick and suddenly he cums in her mouth.
Juliette wants to take a shower now. He unties her and she has to take off all her clothes. He takes anklecuffs and handcuffs and cuffs her in a hogtie on the floor. He leaves her to search after something. As he comes back he has a silver slavecollar and puts it around her neck. Now Juliette is ready to take a shower.
Tags: footjob, handjob, blowjob, hogtie, ropes, tied up, handcuffs, anklecuffs, damsel in distress, damsel in distress, ropes, tied up, shackles, footjob, handjob, stockings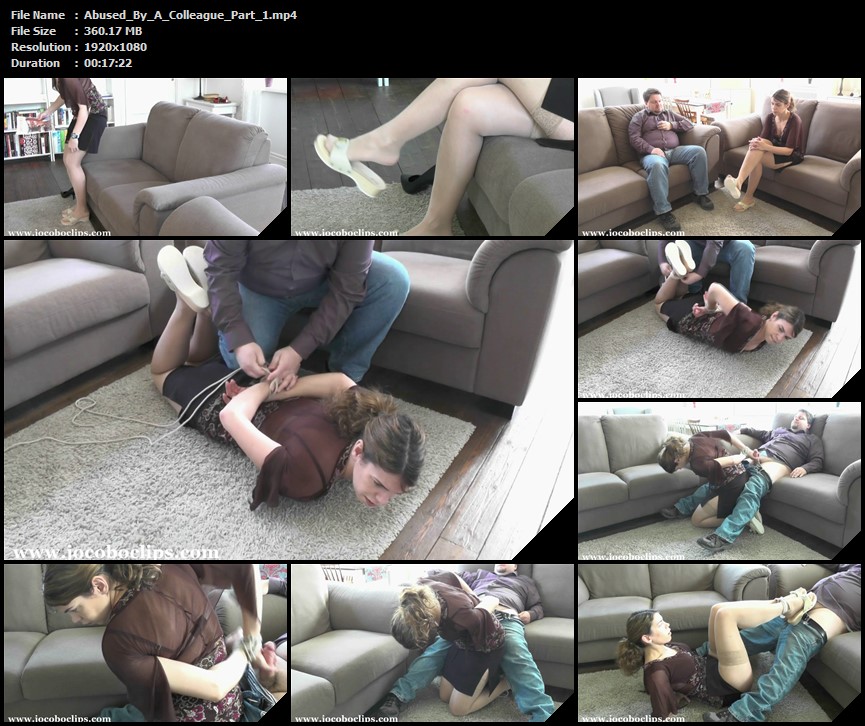 Clip name: Abused_By_A_Colleague_Part_1.mp4
Clip size: 360.172 MB
Format: mp4
Resolution: 1920×1080
Duration: 00:17:22
Link (K2S/Fboom):
Abused_By_A_Colleague_Part_1.mp4