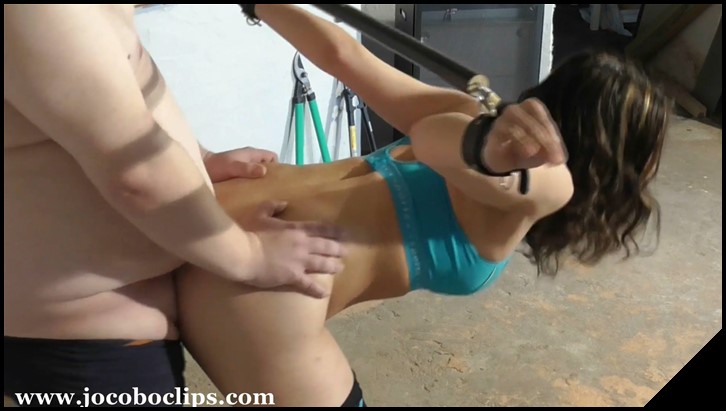 Sporty Girl Captured And Fucked
Juliette is a student who has won in the lottery. The first she bought was a cartier diamond necklace. While she warms up her body for a stiletto run she considers about it. The best place for the precious necklace is a bank lock. But first she has to run.
After a while she comes home and is shocked. The drawers are open. Someone has searched after the necklace. Juliette runs in the cellar and the thief is still in the house. He overpowers Juliette and while she lays on the floor he takes leathercuffs and cuffs her ankles and wrists. He takes a spreaderbar and attaches it to the wrists. He slaps her face and Juliette has to stand up. The guy hangs up the spreaderbar to the ceiling. He connects the ankles also with a spreaderbar and now it's time to talk. He wants to know where the necklace is. But Juliette says to him that she has no idea which necklace he wants. The guy tickles her under her arms and thighs. Juliette laughs and screams loudly. She is very ticklish. After a while she says to him that the necklace is in a green box. She wants that he goes away with the box without take a look in the box. But the guy is not stupid. He opens the box and there is no necklace. He tickles her again and after a while Juliette can't no longer. She tells him the secret place. The man takes the silver metal suitcase and searches after the key and leaves Juliette for a while. Juliette tries to escape. But the man comes back and wants more. He puts down her trousers and fucks her from behind. He cums on her back and ass and leaves her. Juliette really tries to come free and after a while she can loose the cuffs.
!!! BONDAGE SEX !!! BONDAGE !!! TICKLING !!!
Tags: damsel in distress, fucking, doggy style, spreader bar, tickling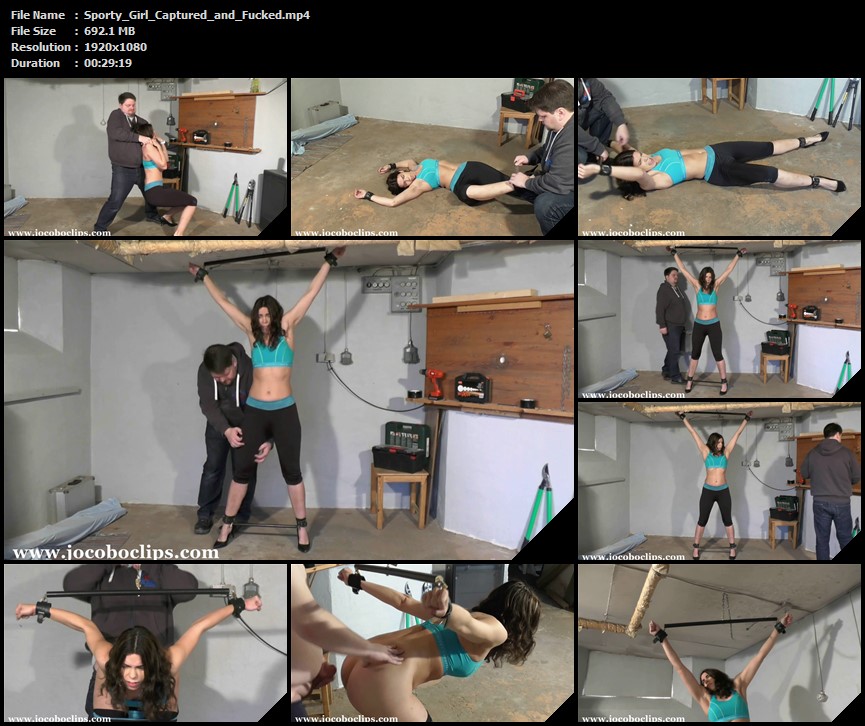 Clip name: Sporty_Girl_Captured_and_Fucked.mp4
Clip size: 692.096 MB
Format: mp4
Resolution: 1920×1080
Duration: 00:29:19
Link (K2S/Fboom):
Sporty_Girl_Captured_and_Fucked.mp4