MB355 – Lola A? One Bar Prison in ballet boots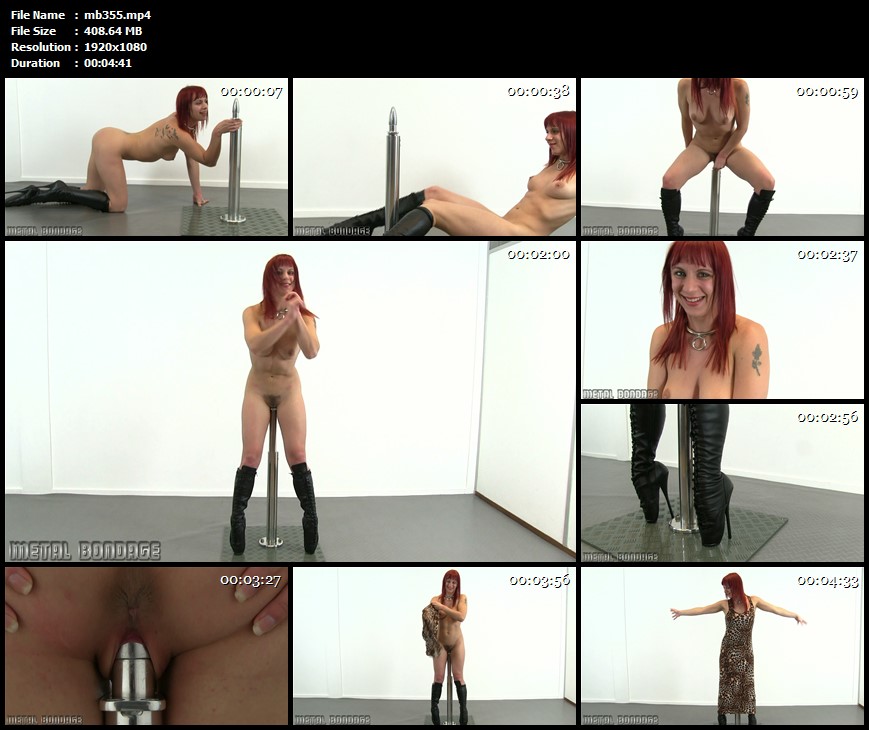 ThereA?s only 1 requirement for the One Bar Prison: the model has to wear high heels, otherwise it does not work (the model could simply stand on her toes to get enough height to escape).
With high heels, you are already on your toes, and the One Bar Prison becomes inescapable, a fact that no one seems to believe. No bondage, no restraints, but inescapable. Lola heard of this challenge, and she wanted to try it!
But when she showed us her ballet boots, we were a bit worried for her safety! It is hard enough balancing in ballet boots, imagine the muscle strength required to be impaled on a One Bar Prison!
Still, this was highly requested by several members, so here we goA? Lola takes on the One Bar Prison in ballet boots!! Madness! Do not try this at home!
Lola is nude in ballet boots, the metal dildo on a pole is inserted into her, and she cannot get off it. She must balance in the boots as she puts on a long dress.
Clip name: mb355.mp4
Clip size: 409 MB
Format: mp4
Resolution: 1920×1080
Duration: 00:04:41
Link (K2S/Fboom):
mb355.mp4