Sold Into Submission.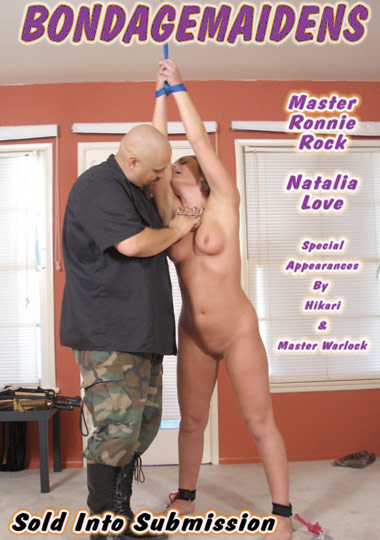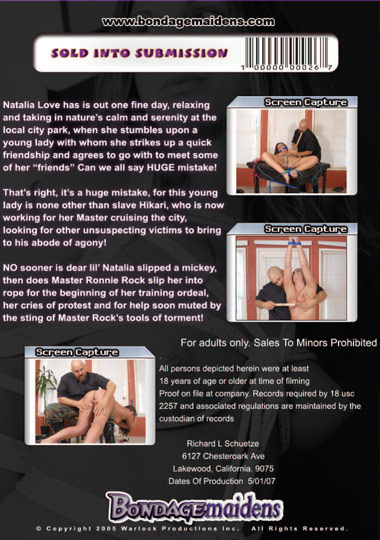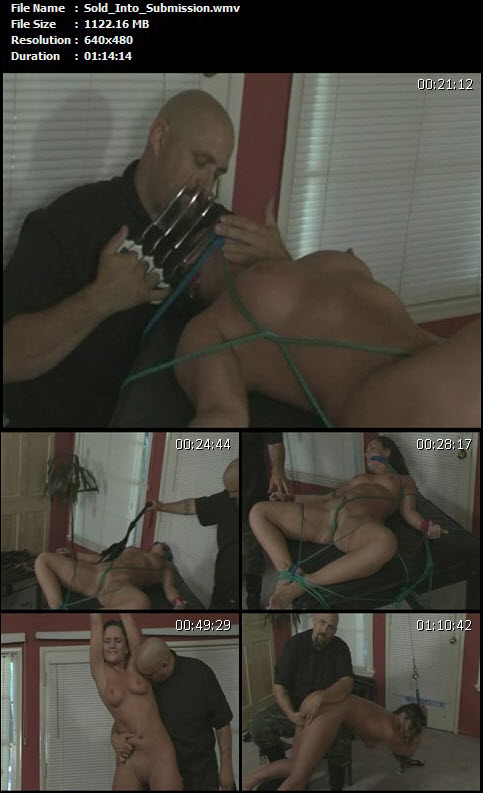 Natalia Love is out one fine day, relaxing and taking in natures calm and serenity at the local city park, when she stumbles upon a lady
with whom she strikes up a quick friendship and agrees to go meet some of her "friends". Can we all say huge mistake?!
Thats right, its a huge mistake, for this lady is none other than slave Hikari, who is now working for her Master, cruising the city,
looking for other unsuspecting girls to bring to his abode of agony! No sooner is dear lil Natalia slipped a mickey,
then does Master Ronnie Rock slip her into rope for the beginning of her training ordeal,
her cries of protest and for help are soon muted by the sting of Master Rocks tools!
Clip name: Sold_Into_Submission.wmv
Clip size: 1.1 GB
Link (Upstore):
http://upstore.net/thQ5Ss/Sold_Into_Submission.wmv