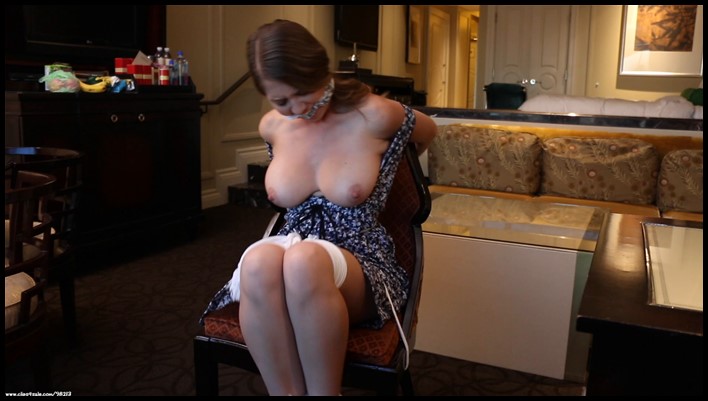 Handling The Disruptive Housekeeper
11:14 video
I'm almost finished with my housekeeping shift and one of the guests in my assigned hall always leaves the do not disturb sign on until late in the day, even when he isn't in the room. This morning I finished my rooms early and did not feel like waiting for him to remove the sign. Once he left, I decided to go in anyway and quickly straighten up, mostly to give me piece of mind, but I'm sure he just forgot to take the sign down again and will appreciate it. I start cleaning and come across a few bundles of rope on the desk. I think to myself that is a strange item to be traveling with, I wonder what he uses it for? Just then the guest returns and questions my presence in his room. I apologize and tell him I will leave right away, but he says he's going to call my manager and report me! I try to explain but he won't listen. Just as he is about to pick up the phone, he says he has a better idea, telling me to pull the chair out from behind the desk and sit down. I obey as I really don't want him to get me fired! He proceeds to approach me and threatens that he's going to teach me a lesson by showing me what he does with all those ropes!
He starts tying me up to the chair and he makes it very tight! He lectures me for entering his room while he had the sign on, but I just start yelling that he let me go immediately, this is uncalled for! So he grabs my bandana off my head and gags me with it to shut me up! Now that I'm silenced, he decides to humiliate me by pulling my boobs out of my dress! I struggle and squirm to get away as he fondles my bare breasts, whimpering helplessly through my gag. Then he breaks the news that he has to leave and will be leaving me like this until he returns! I hear the door slam behind him and I start panicking. Now what am I going to do? My tits bounce and shake as I struggle violently against my bonds, trying to escape from the complex network of ropes securing me to the chair, but I can't seem to get loose. Perhaps if I'm a good girl and just endure it, I can convince him that I've learned my lesson and deserve to be let go, without being reported to my manager! I guess I don't have any other choice!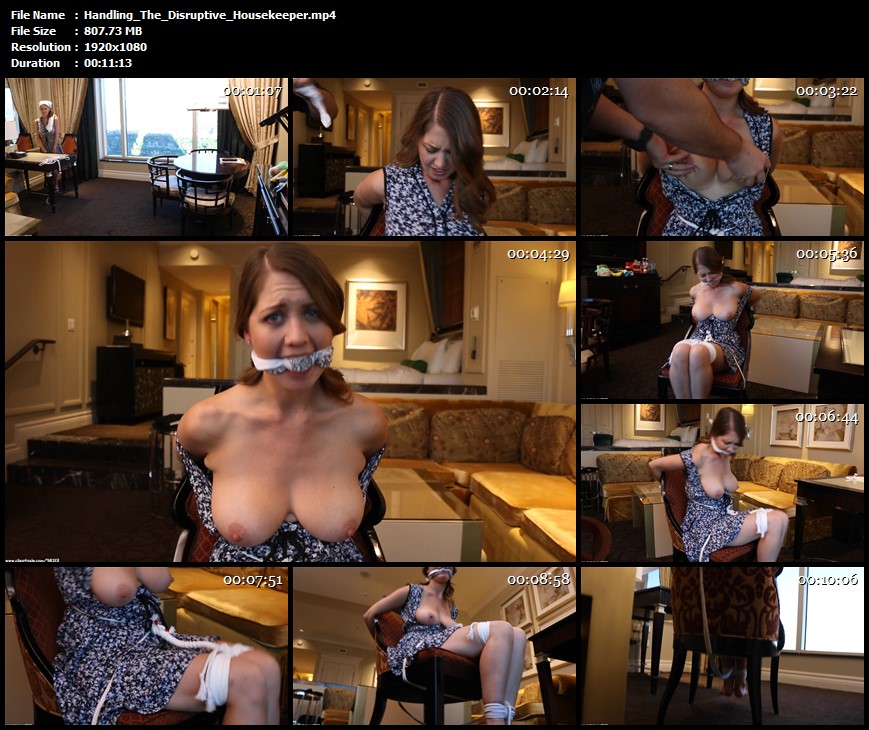 Clip name: Handling_The_Disruptive_Housekeeper.mp4
Clip size: 807.726 MB
Format: mp4
Resolution: 1920×1080
Duration: 00:11:13
Link (TezFiles):
Handling_The_Disruptive_Housekeeper.mp4